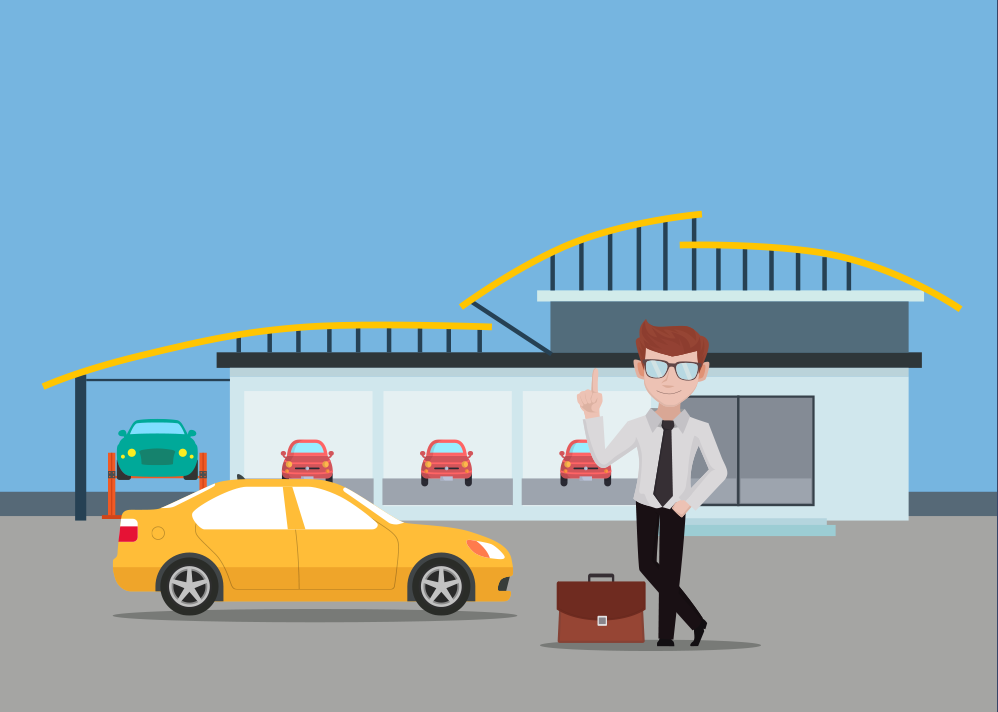 Yay! it's Saturday. Bob, Michel and myself like few others, are all geared up for our big sales day. We had done plenty of marketing and advertising campaigns while marching towards this day. Even then Labor Day creeped upon us pretty fast, sending us scrambling yet another year. We have more inventory than last year and sales have been down 2%. Need to line up the right incentives. It is time to roll up our sleeves and close lot of deals and let our CSI rip. It is Labor Day...
Every year, on the Labor Day, we have a tough time managing the large number of consumers pouring into our showroom looking for the best deal to buy the dream car and trade-in their old one. And we know that they may anytime cross the street and go to our competitor. Well, this time it was totally different. We, the smart sales people, got help from someone new at the showroom. And guess what? Not a single customer was left unattended. We got to spend quality time with those who wanted to buy. More sales. Happy customers. Nobody crossed the street!
It was few months back, that GoGo, this smart virtual assistant joined us digitally in our storefront. Soon we could see the results. Many consumers walked into the showroom ready to buy after talking to GoGo while at home. Some wanted a test drive. Many wanted to just sign the contract and pick up the car. They were all smiling, happy that they could land the best deal without wasting hours and going to different dealerships. Well, when you have this Cognitive digital storefront, that provides not only more richer information but also real great deals to choose from, where else will the consumer go for their dream car.
We also had many walkins who got to experience GoGo in the store. Bob, Michel and myself will welcome them, hand over this iPad with GoGoCar App running on it and GoGo took care of the rest. No wait time. GoGo helps them to choose a car, get trade-in estimates, find the best lender and f&I products and answer all kinds of questions from color and horsepower to deals and wheels. GoGoCar and it's virtual agent GoGo engages our customers like crazy. We can easily train our new sales people, in a heartbeat. Great for the dealership. Works like a charm with every customer. And we poor sales people love it.
Well it's a busy day and it's time for GoGo.